I had the honour of being a bridesmaid for one of my oldest friends over the weekend and we had a blast. Good food, great friends and a music playlist that has left us walking around like old women complaining of all our aches and pains from our terrible dancing.
All four bridemaids wore an infinity dress which gave us the option of everyone wearing the dress in a different style and it looked amazing! This helped as we are all different heights and sizes. We had this amazing slate gray maxi styled dress from a seller from Etsy and for $60, it was the best decision for us all.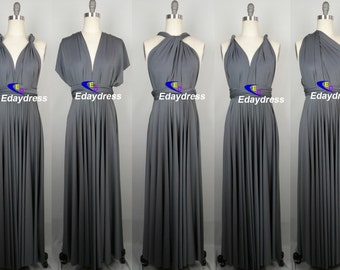 The dress came with a boob tube which was great as the dress can plunge quite a bit and it has an exposed back. It meant we could have the style we wanted without our boobs escaping and feeling uncomfortable.
I will post some photo's of us in action once we receive them from the photographer.
Have fun shopping,
Love,
The Bandit xxx